There's just something about the summertime.
I become overwhelmed with joy.  Longer days.  Warmer temps.  Endless fun and excitement.  Summer is by far my favorite season!
Summertime is also a time where I personally feel the most beautiful.  It's no wonder I have gravitated towards a more natural and toxic free life.  The summertime is where I am the most natural and the most myself.  Wearing minimal makeup, I just let the relaxed, fun-loving Chrissy shine through.
Here are my go-to Pure Haven Essentials products to help me feeling my best this summer!

Tinted moisturizer
Okay, okay!  I know I keep talking about my first loves, Shampoo and conditioner.  But my first Pure Haven Essentials order also included a tube of Beige Tinted Moisturizer.  I guess you could say it is my second love?
The tinted moisturizer is a staple in my daily skincare routine or nights out.  After spending the weekend at the beach in 90+ temperatures, it is sure to stay that way for summertime!  I didn't have to worry about foundation melting off like I used to–and it felt amazing!  You might be asking, "Why did you layer on so much foundation in the summertime, Chrissy?"  Because my skin sucked!  Now that I have better skin, I don't need a crazy amount of coverage–just enough to even out my skin tone.
Cheeky Bronzer
I was super excited now that it's the season to try this!  Following my tinted moisturizer, this gives me a toxic free sun-kissed glow that would make a Sports Illustrated Swimsuit Model jealous!  Rock the fish-face and glide this over the cheekbones and a little over the forehead.  Sometimes I'll add a little coral Cheeky Color Stick too.
Mascara
Before switching to Pure Haven Essentials, I used a very popular drugstore brand of mascara.  I thought it was normal to wake up with your eyelids stuck closed or get super itchy eyes by the end of the day.  After using PHE Mascara, I've realized IT'S NOT NORMAL.  Although it's not waterproof, I don't get raccoon eyes at the end of the day.  This is perfect a day out at the carnival or a night out at the boardwalk.  Your lashes will look amazing without the side effects of other mascaras.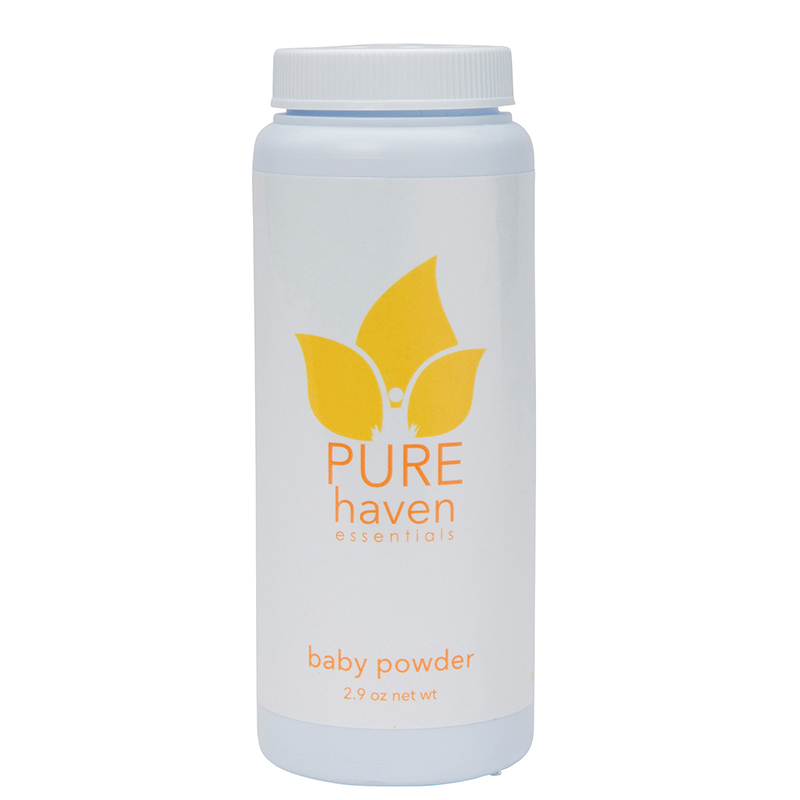 Baby Powder
Not just for babies!  Our baby powder is versatile and perfect for your summer beauty routine.  Dust a little in your hair for a dry shampoo.  Brush a little over your face as a finishing powder for your makeup.  Pair it with our deodorant to absorb sweat.  A little baby powder can assist you in those hot summer weddings–I know I'm keeping this on hand for my wedding this summer!
Tinted Lip Balm
I am obsessed with our Sienna Sky (bronze) tinted lip balm for summer!  It's light and gives the perfect touch of color for day or night.
Lemon Essential Oil
I don't know about you, but I like my hair a little lighter in the summer.  I love highlights, but I am not using lighteners or dyes anymore!  Now, I comb a little lemon essential oil into my hair before going outside.
This is going to be your most gorgeous summer yet!